WOMEN AT NASA
On Tuesday 15 September, we were waiting anxiously for this online session to start; a group of female Scientists from NASA discussing their pathways and role now at Langley, California, USA.
RMIT project officers with STEM backgrounds connected with Laura Judd (STEM, Research Scientist). Marilee who is one of the Managers who coordinates the International Space Station (ISS) and Jamie who is a Missions Operational Manager logged into a virtual panel and talked about how they achieved their dream jobs and the challenges they faced as women in a (not so now) male dominated field.
The main take home message for me was "find people who support you, do not listen to people that will dampen your dream, find someone who will stand with you to get to where you want to go".
The STEAM Queens asked questions which were shared with 171 other students from different schools in Victoria.
A big thank you to Ms Thompson who allowed us to attend, Ms Bjarnelind for passing this opportunity on for us and Ms Barr for sharing this experience with us.
The STEAM Queens and I were so inspired, we jumped onto our Google Meet straight afterwards and we discussed what we loved. One of the girls is even thinking about changing her subject choices – oops! Sorry Mr Toma.
Here are their comments:
Alesia JENSEN 10:25 am
Today we participated in an online interview with NASA Scientists. These women are amazing and talented. Hearing them speak about their jobs and experiences was an amazing opportunity for us to think about our future careers and the steps we need to take to achieve them.
Harmony RAY 10:30 am
Watching the NASA live stream was really inspiring. I loved how they talked about their backstory and how they got into NASA and when and why they chose to work in.
Charley NUGENT 10:22 AM
This morning during the women in NASA live stream, I was so interested in learning about their journeys and their experiences in a male dominated industry.
Chloe ANASTASSIOU-STEIN 10:19 am
Today the STEAM Queens were able to meet with women who worked at NASA. It was an amazing experience and I loved listening to their stories and learning from them.
Mackenzie REID 10:19 am
This morning we went to a NASA meeting and we watched women who work at NASA. They told us about their journey and the struggles they had!
Ms BARR 10:11 am
Wow! I wish I saw this when I was younger, I actually wish I was younger. How impressive were they and also gems of wisdom and support. Favourites – just love it, expect positive intentions, and of course small-town success.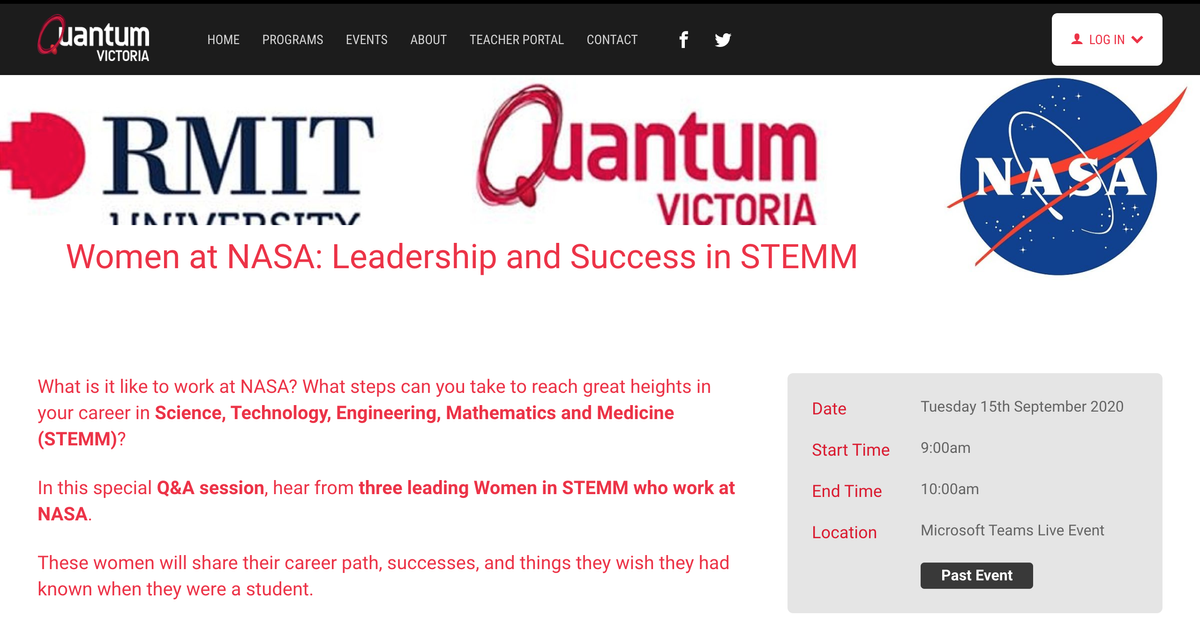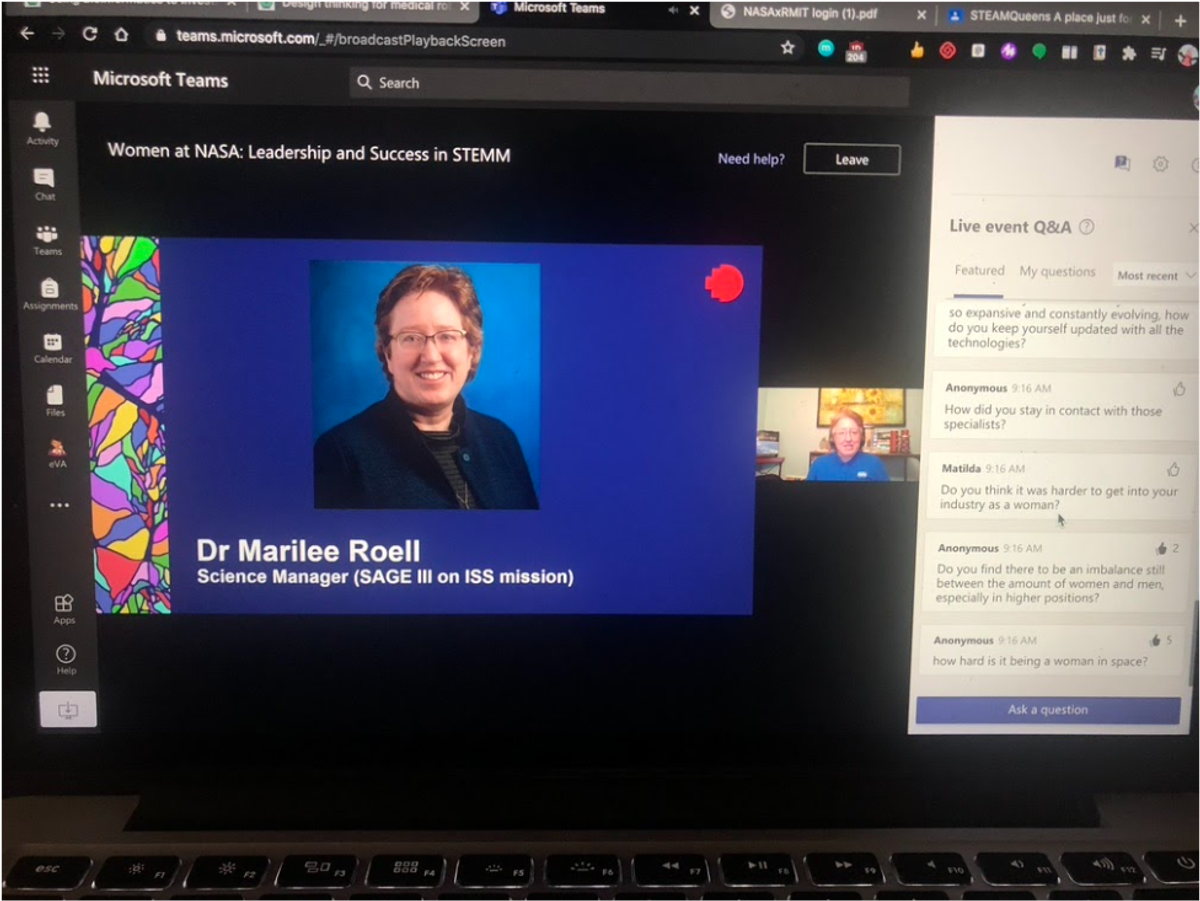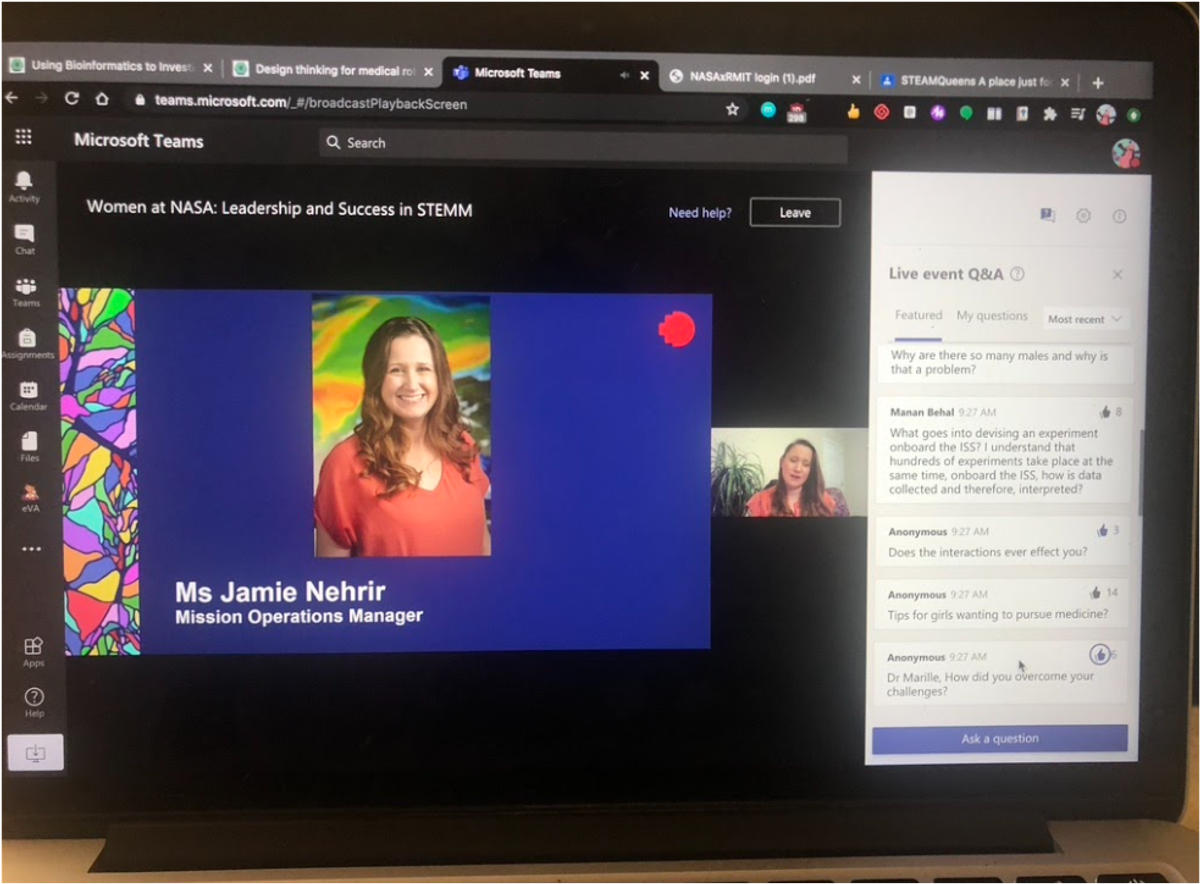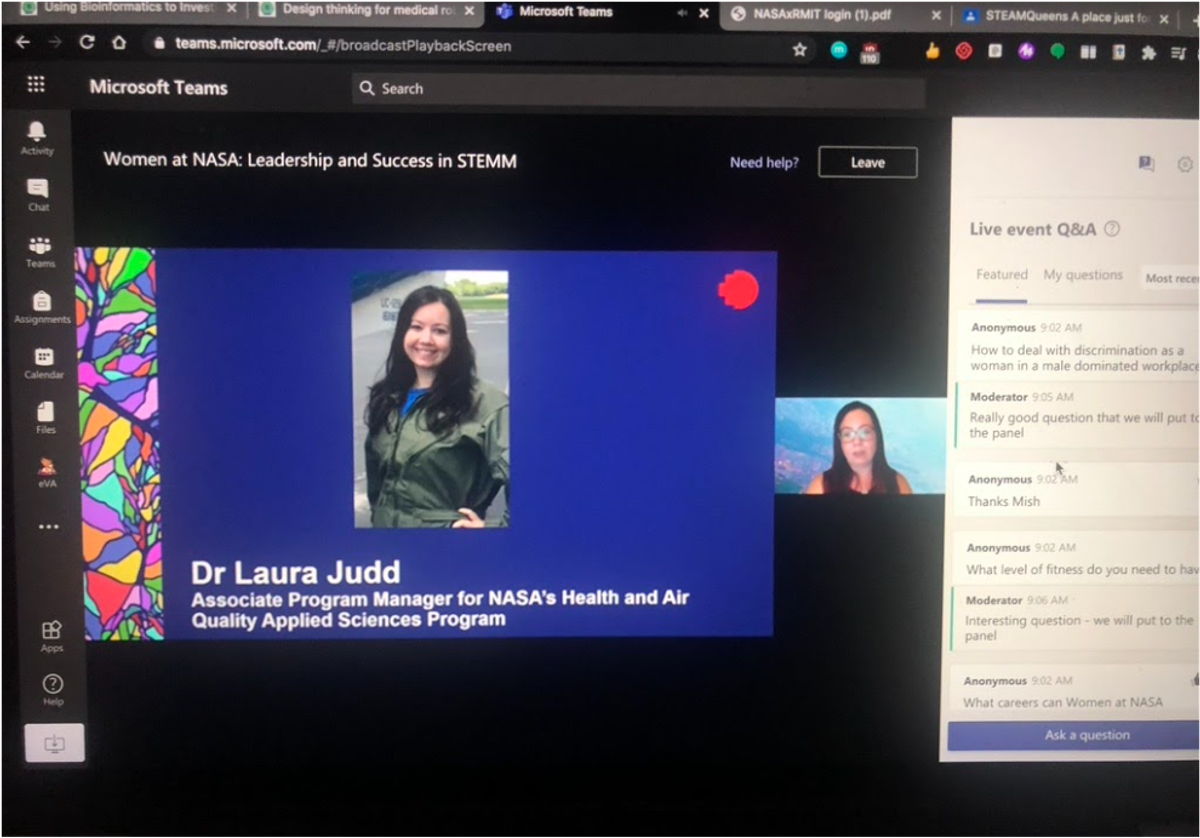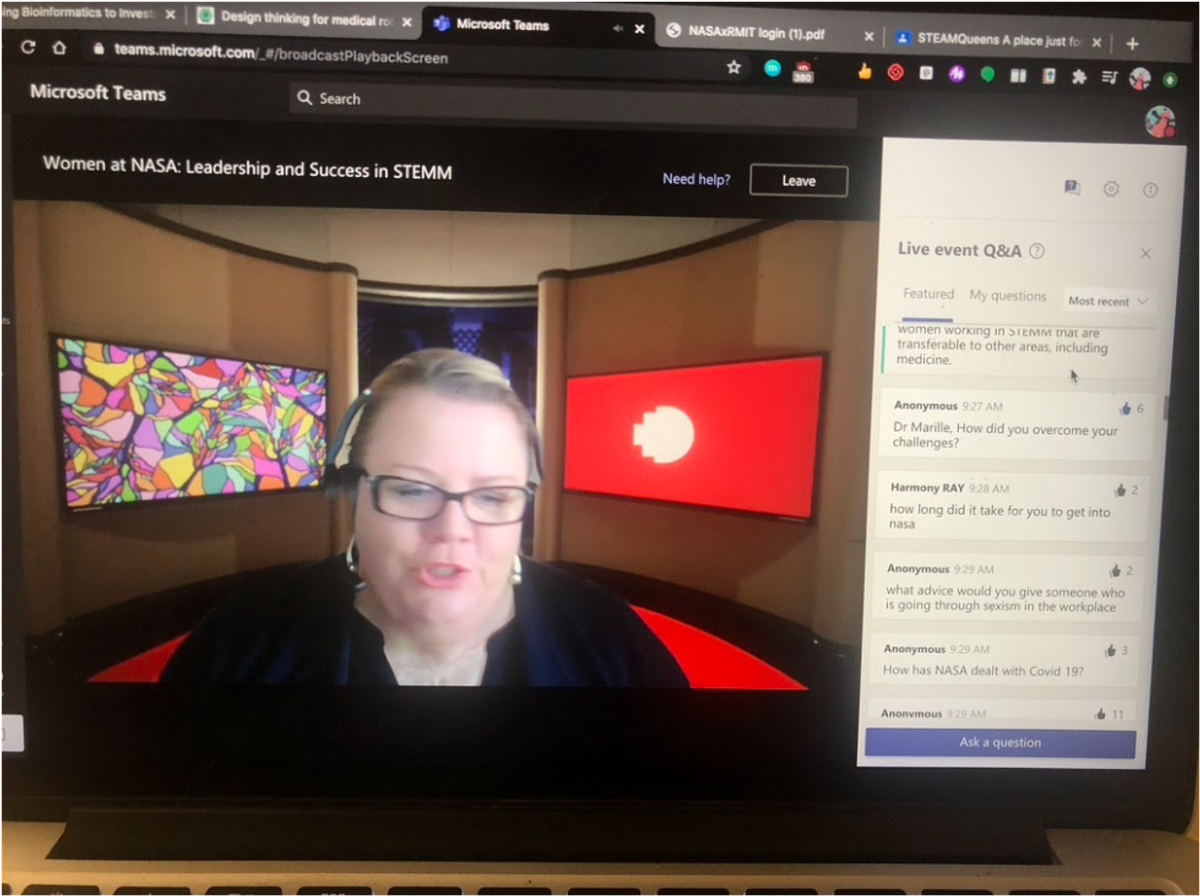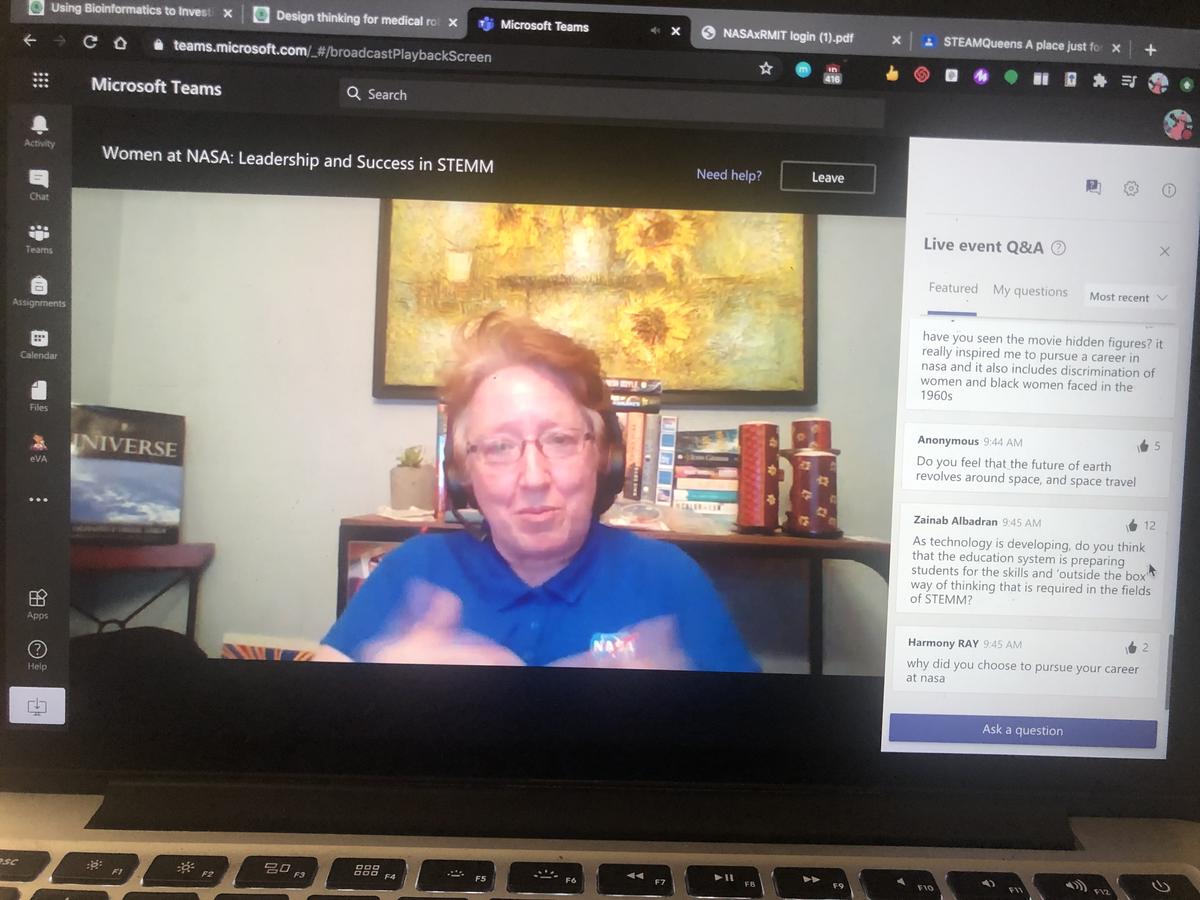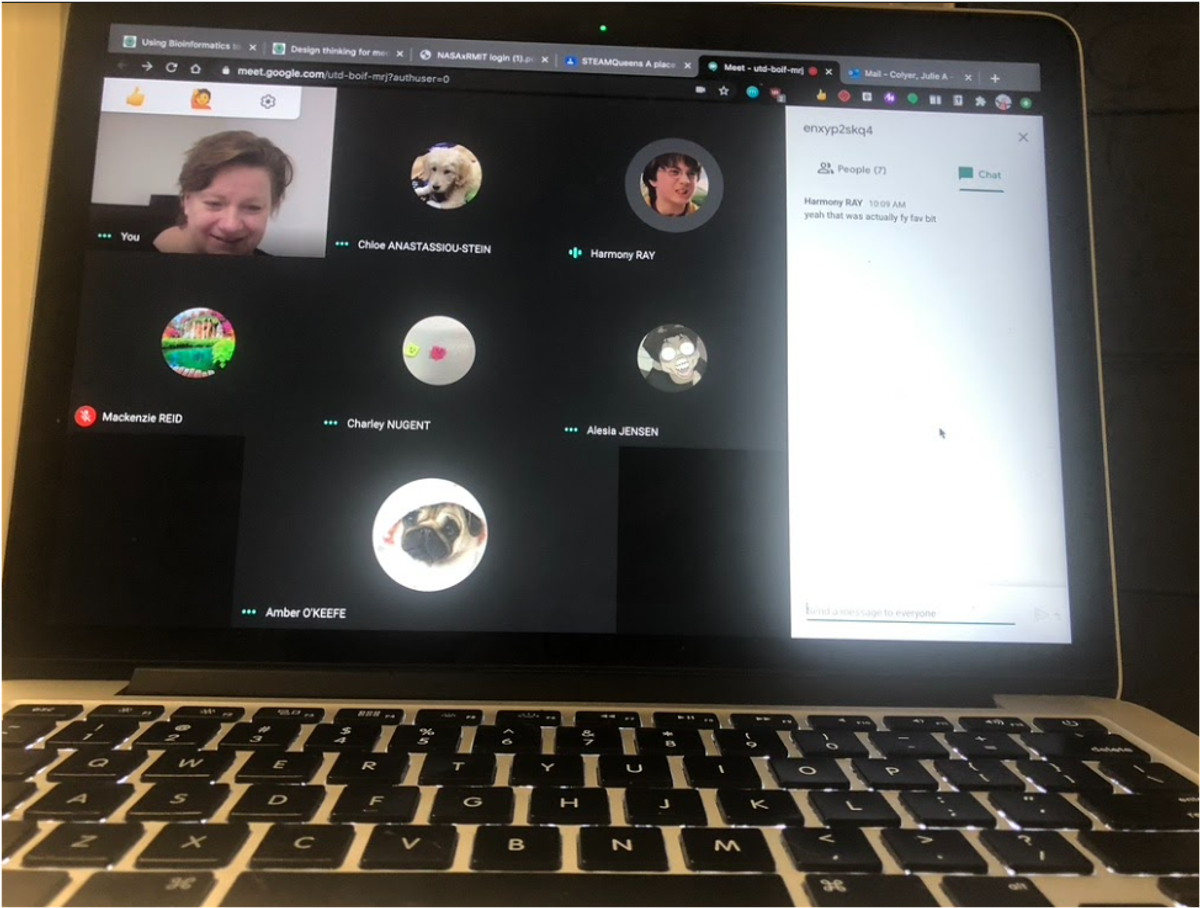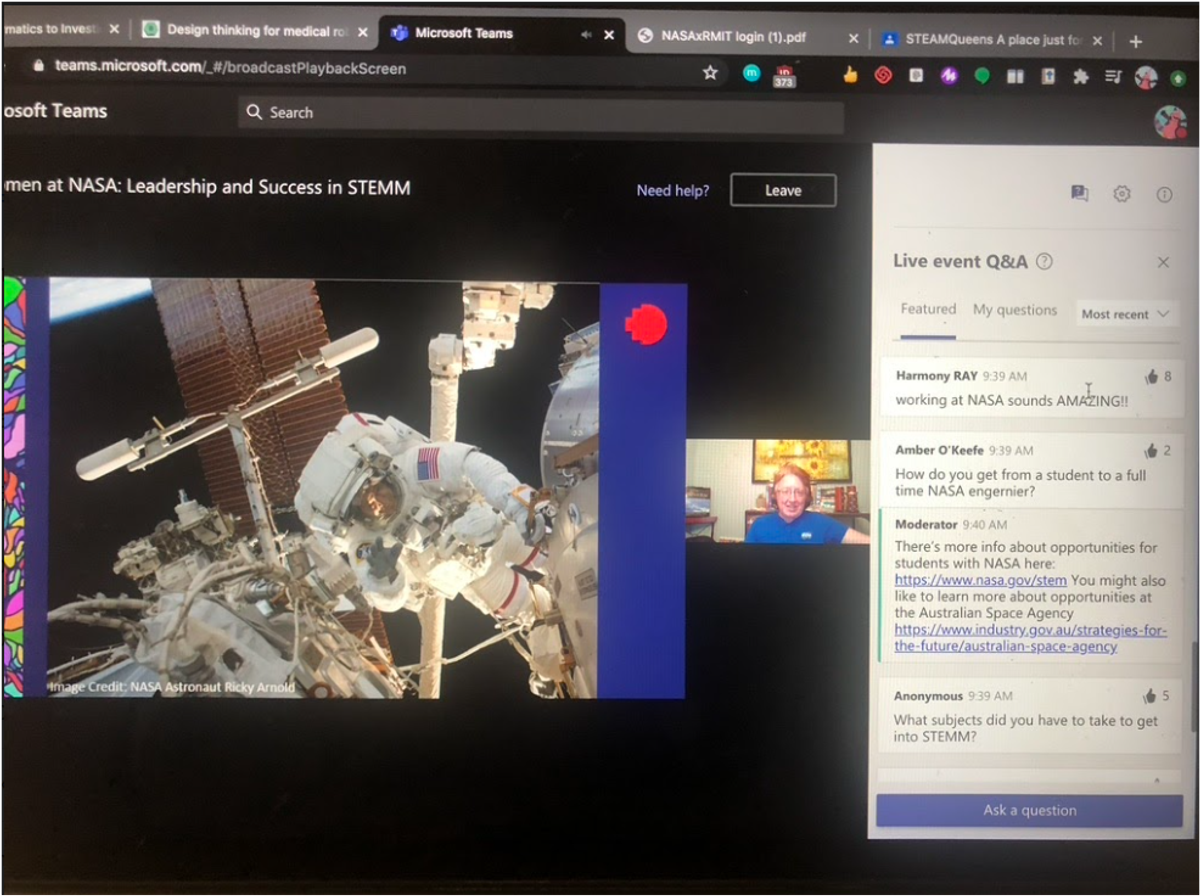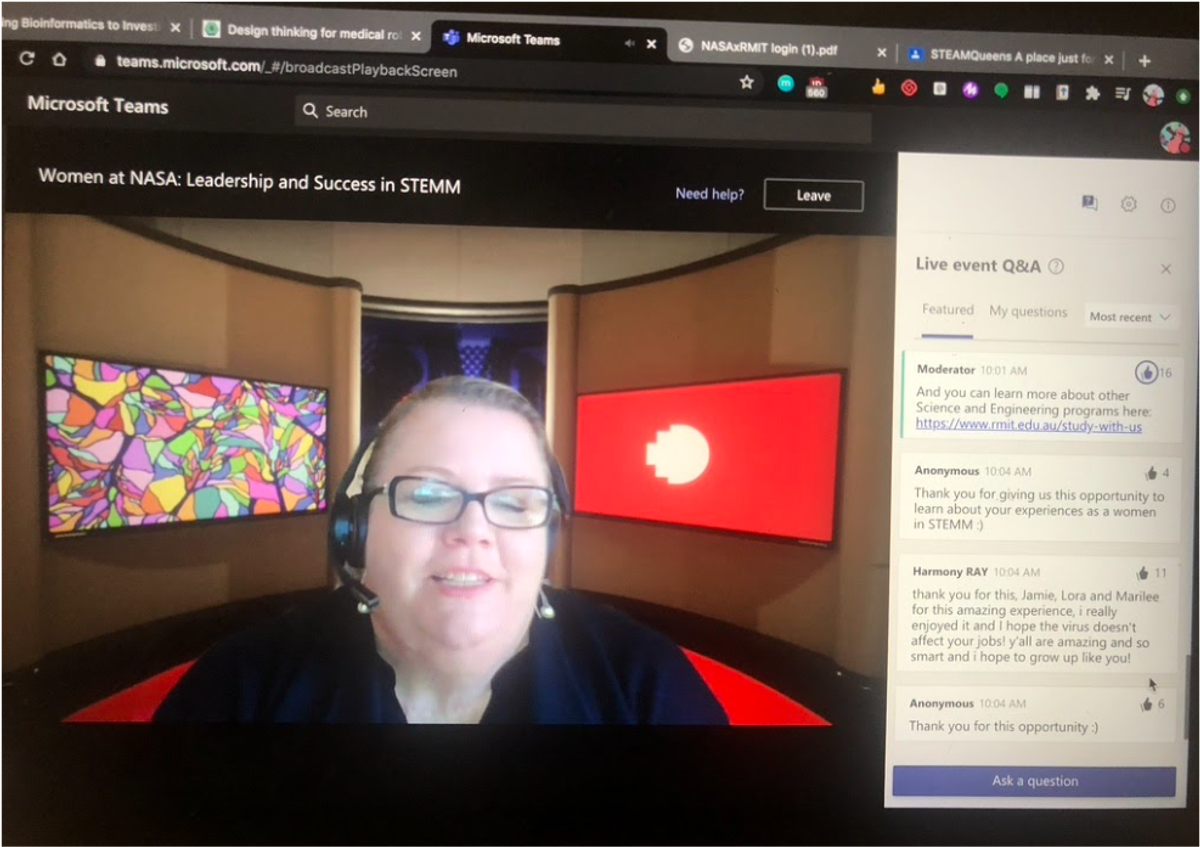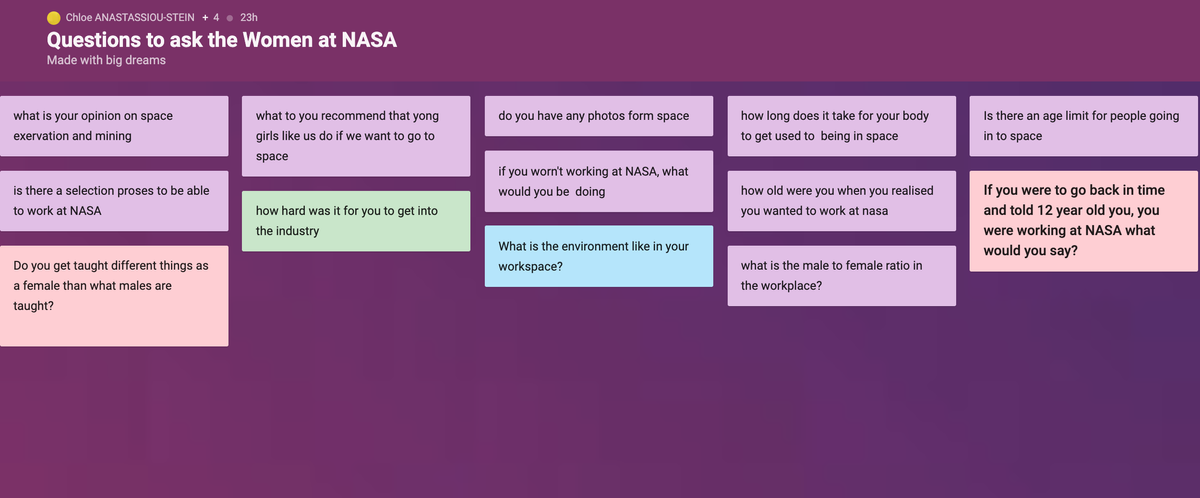 Julie Colyer
Learning Specialist – S.T.E.A.M.